Mission
To Be a World Class Organization Exceeding the Expectations of Our Customers, Employees, and Shareholders Every day.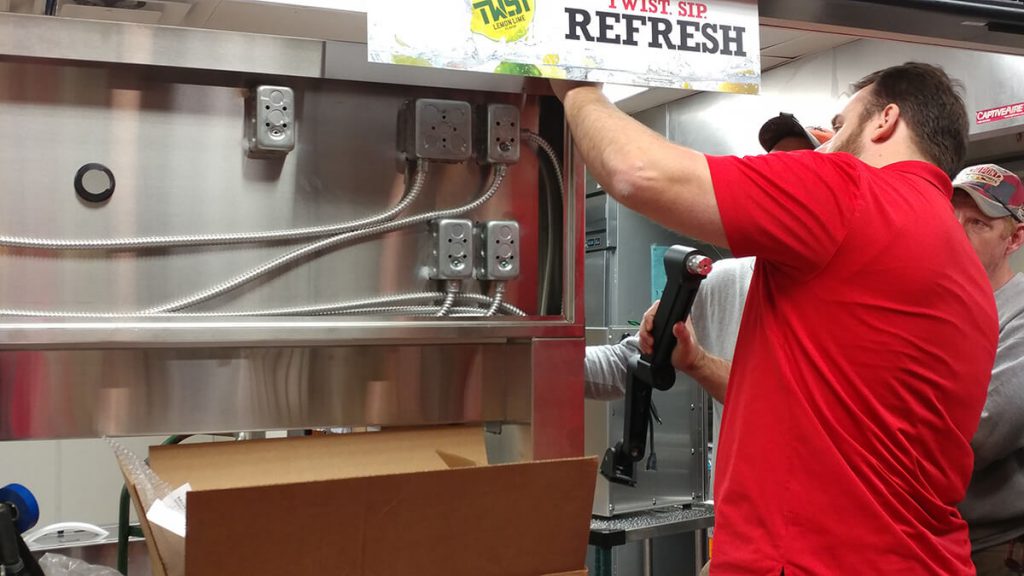 About
The Middleby Corporation:  the Leading Global Solutions Provider for Commercial FoodService, Industrial Food Processing and Residential Kitchen appliance Industries.  With more than 90 brands between the three business segments, Middleby develops, manufactures, distributes and sells its products globally with disruptive technology changing an industry.
QualServ Solutions:  a Middleby Corporation Company, is a US based manufacturer providing innovative services, products, comprehensive design and turn-key solutions with a global supply chain team to support multi-national chains across multiple industry segments.
Products:  stainless steel fabrication, steel fabrication, custom millwork, seating & décor, solid surfaces, stone, aluminum, wire, plastic, glass, refrigeration, powder coating, electrical and plumbing, NSF & UL.
Services:  project management;  installation;  field service teams;  total turn-key services;  engineering including creative & industrial design, value-engineered solutions, mechanical, electrical, plumbing, and refrigeration;  global supply chain including materials & products, consolidation, staging, warehousing, logistics and distribution.
Manufacturing & Operations:  Our fully integrated, 440,000 square foot facility in the Central USA is strategically positioned to service all of North America.  With our Middleby Corporation international facilities across the globe and Supply Chain Partners in Europe & Asia we service all international countries for multi-national chains.  That's the power of Middleby and your strategic advantage!
You see us all around:  Standing at the counter to get your morning coffee.  The convenience store where you stop to fill up.  Your favorite restaurant on the go or the finer dining experience you sit down for.  That store around the corner for groceries and prescriptions and the hotel you get away to on the weekends.  We're everywhere… providing innovative services, products, and solutions for top running companies around your neighborhood and across the globe.  Put the power of Middleby QualServ to work for you.
Values
People First!
Integrity
Professionalism
Empowerment
Adaptability
Quality
Continuous Improvement
World Class Execution
Total Customer Satisfaction
Code of Ethics
The Middleby Code of Ethics consists of five fundamental elements:
1. Obey the Law: Compliance everywhere and often voluntarily going beyond what the law requires. Our corporate behavior should be beyond reproach.
2.  Take Care of Customers: No misleading hype, always great value and our "No Quibble Warranty"; we stand behind our products 24/7.
3. Take Care of Employees: Our goal is a 100% retention rate. We strive to provide fair wages, excellent benefits and a fun work environment. Diversity in our workforce is a business imperative that benefits all of us.
4. Respect Suppliers: We keep our word and do not bully suppliers. We want to keep our reputation for being tough but fair. Every supplier relationship is a partnership built on opportunity and mutual respect.
5. Reward Shareholders: We want to create value for our shareholders by putting our customers first, by top grading our human capital and by partnering with outstanding suppliers.